About Us

MCW is currently ran out of Osceola,Arkansas and features live wrestling events every Friday night. We are currently located on hwy 140 east next to the Village Mall Shopping Center, Just come to exit 48 off interstate 55 then head east for approx 3-4 miles. We are on the left hand side of the road next to Barton's Lumber Co.Ticket prices to our shows are $7 for adults and $5 for children under the age of 16. Children under 3 admitted free with a paying adult. We try to keep it a family enviroment for all to enjoy and strive to provide the absoulute best in family entertainment. We always ask and announce that you please not bring any alcholic beverages or illegal substances onto MCW property at any time as we have undercover police surveilance. Also that there is no smoking allowed by anyone under the age of 18 years of age it is against the law and against MCW policy and you will have your ciggarettes taken from till after the show. We also ask that our fans not approach any MCW superstar or throw any objects into or near the ring area. Failure to comply with these rules can and most likely result in getting you banned from our arena. We ask that everyone enjoy themselves and have a great time at our shows but do it in a respectful manner where everyone can enjoy the shows.
Our History
MOONDOG SPOT OUR FOUNDER WITHOUT HIM THERE WOULD BE NO MCW WRESTLING ......... R.I.P. NOV 29, 2003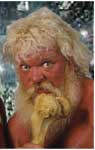 Our company was founded by the late Moondog Spot who not only was a great and talented wrestler in the ring. But, had a passion for the sport as well. Moondog has had several great matches against a big number of todays great legends and has held numerous titles in his career. Moondog has trained most of our talent in our organization today and has produced a number of great atheletes. Moondog will surely be missed by everyone here in MCW and his legacy will live in MCW forever. MCW also has a school for anyone interested in becoming a professional wrestler. Our MCW instructors are some of the best trainers in the buisness today and are patient but firm with there students for more information on our school you can email or call us .